How steel brings beauty to residential construction
Steel has long been associated with industrial buildings, towering skyscrapers, and massive infrastructure projects. However, in recent years, architects, contractors, and homeowners have also come to realise the aesthetic benefits of steel in residential construction. Steel offers a unique combination of durability, versatility and design possibilities that make it an attractive choice for applications and innovation in residential architecture. So how is this amazing material helping to transform the appearance of our homes?
Aesthetic benefits of steel in residential construction
Not only does steel boast many practical benefits, it also offers tremendous visual appeal. Its sleek and modern appearance can help bring a touch of modern sophistication to residential buildings, making them stand out from structures made with more traditional materials, such as concrete or brick. Furthermore, steel can easily be combined with these "traditional" materials to produce characterful homes, as demonstrated by BURO013 Architecten on this project in Waalwijk, The Netherlands.
One of the key advantages of steel is the variety of finishes that can be applied. Whether it's a polished and reflective surface - like stainless steel - or a matte look that offers more texture, steel can easily be tailored to suit different architectural preferences.
The flexibility it provides in structural design is another significant advantage. Architects have the freedom to create bold, avant-garde building envelopes that push the boundaries of expectation based on traditional homes.
From minimalist structures to intricate and elaborate facades, steel can accommodate a wide range of shapes and forms. Its inherent strength allows for open floor plans and sweeping glass walls, creating light-filled and spacious living areas that seamlessly blend indoor and outdoor environments.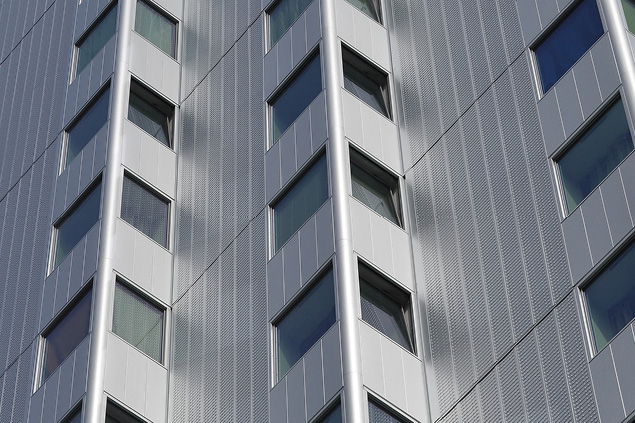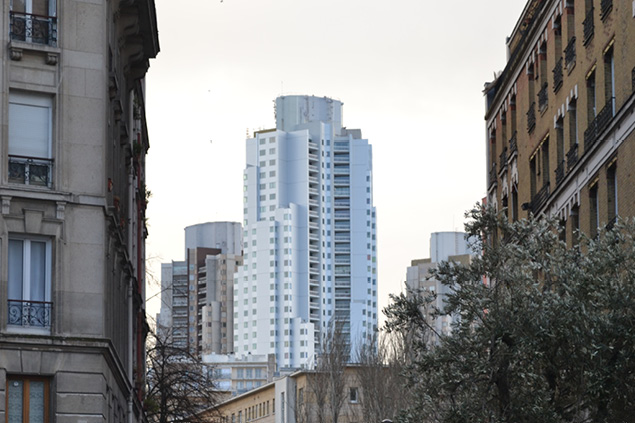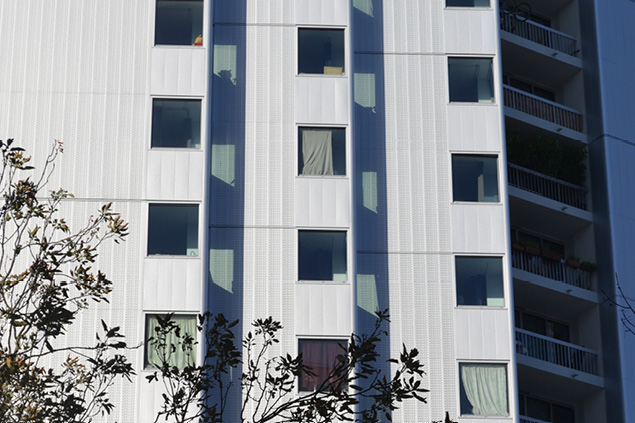 ArcelorMittal Construction: Enhancing aesthetics in residential construction
As a market leader in steel construction product manufacturing, ArcelorMittal Construction are proud to offer a wide range of innovative solutions perfect for use on residential projects.
Our sidings, including the ST range with its smooth surfaces and hidden fixings, allow architects to emphasise broad expansive spaces, clean edges and fluid outlines. For a less 'regular' effect, various ST or ST-compatible sidings can be combined to achieve contrast and pattern.
Pushing aesthetic possibilities even further, our extensive range of façade profiles can be applied in a variety of ways to provide near infinite results. Carraïne®, a profile with symmetrical square channels, is a popular choice on housing projects. Equally popular is our Frequence® profile. Its corrugated, sinusoidal geometry can bring a smoother pattern to your residential façade. Both products can be adapted on request, perforated to add texture and semi-translucency, and installed vertically or horizontally to emphasize differing shades and perspectives.
Thanks to their durability and low maintenance, our steel products don't just look good in the short-term. Long-lasting and easy to clean, repair or replace, our sidings and façade profiles ensure residential structures remain attractive throughout the entire building lifecycle.
This durability is – in part – down to our market-leading coatings. The right kind of coating can ensure resistance to UV exposure, corrosion, moisture and extensive wear and tear. But coatings can also enhance aesthetics through colour and texture. For example, our Pearl organic coating provides a shimmering quality, whereas Stardust® brings a subtle sparkle to residential façades.
Weathering steel is another innovative solution offered by ArcelorMittal Construction. Our Indaten® products develop a natural, self-protecting oxide layer over time. This layer not only provides corrosion resistance but also imparts a distinctive and evolving aesthetic appeal to the building. The rich, earthy tones of weathering steel create a warm and inviting atmosphere, making it a popular choice amongst architects seeking a unique and natural look for their residential projects.
Case Study: Résidence Maurice Thorez
Résidence Maurice Thorez offers a perfect example of how steel can enhance residential development and refurbishment projects. This project utilised ArcelorMittal Construction's steel solutions, specifically the Océane® and Eclectic® profiles, to renovate the structure and give it a modern, distinctive look. The steel sidings not only improve the building's aesthetics but also contribute to its increased thermal performance and sustainable credentials.
The project architect, Wilfrid Bellecour of Bellecour architectes, commented on the benefits of ArcelorMittal Construction's steel products, stating: "We frequently use Océane® profiles for their resemblance to a traditional wooden clapboard, typical of North American single-family homes; this style contributes to the domestic character of the facade."
"Eclectic® serves to visually link the openings in the façade, thus reducing the impression of too many windows. Together, the duality of the profiles brings a human dimension and originality to the design."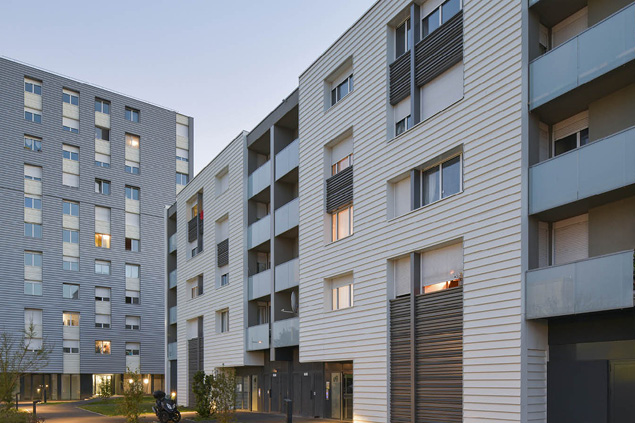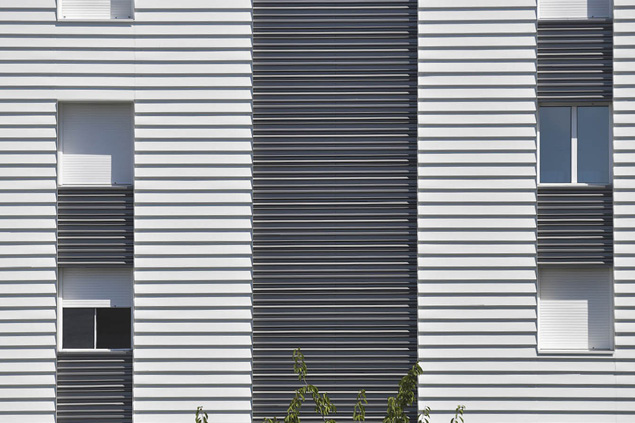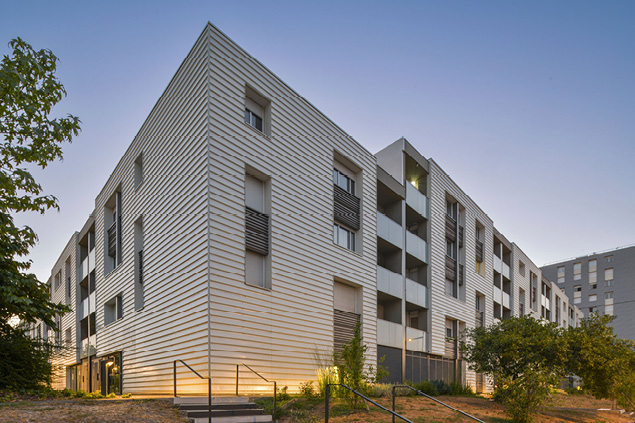 Steel – providing a bright future for the residential construction sector
Steel offers numerous aesthetic benefits that make it an ideal choice for residential architecture. ArcelorMittal Construction, with our huge range of steel solutions, plays a pivotal role in providing innovative and visually appealing products for residential applications. The versatility of steel, combined with its durability, speed of construction, and lifecycle cost benefits, positions it as a material of choice for architects, contractors, developers and homeowners seeking both aesthetic appeal and sustainable innovation.
As architects continue to push the boundaries of design and sustainability becomes an increasingly important consideration, steel's versatility and eco-friendly properties make it a crucial building material. Here at ArcelorMittal Construction, we are proud of our commitment to driving steel innovation and helping our customers achieve visually stunning results in the residential sector.